Black QBs making history in real time
In 2020, Black quarterbacks proved that last season, which we dubbed the "Year of the Black Quarterback," was no one-off. With each week, they further broke down the stereotypes of what a winning quarterback looks like. The days of Brady, Brees and Big Ben are numbered. Patrick Mahomes, Lamar Jackson, Deshaun Watson, Russell Wilson and others are bringing a new shade to the top tier of quarterbacks. See for yourself: 10 Black quarterbacks started in Week 1, the most ever in NFL history.
Week 1 Starters
Teddy Bridgewater

Panthers

Dwayne Haskins

Washington

Lamar Jackson

Ravens

Patrick Mahomes

Chiefs

Kyler Murray

Cardinals

Cam Newton

Patriots

Dak Prescott

Cowboys

Tyrod Taylor

Chargers

Deshaun Watson

Texans

Russell Wilson

Seahawks
Wk 01 Highlight

Repeat MVP?
Baltimore Ravens quarterback Lamar Jackson, the 2019 NFL MVP, picked up right where he left off last season in a 38-6 win over the Cleveland Browns, completing 80% of his passes for 275 yards, three touchdowns and a passer rating of 152.1, his third career game with at least three passing touchdowns and a rating of 150 or better, the most for a quarterback in his first three seasons.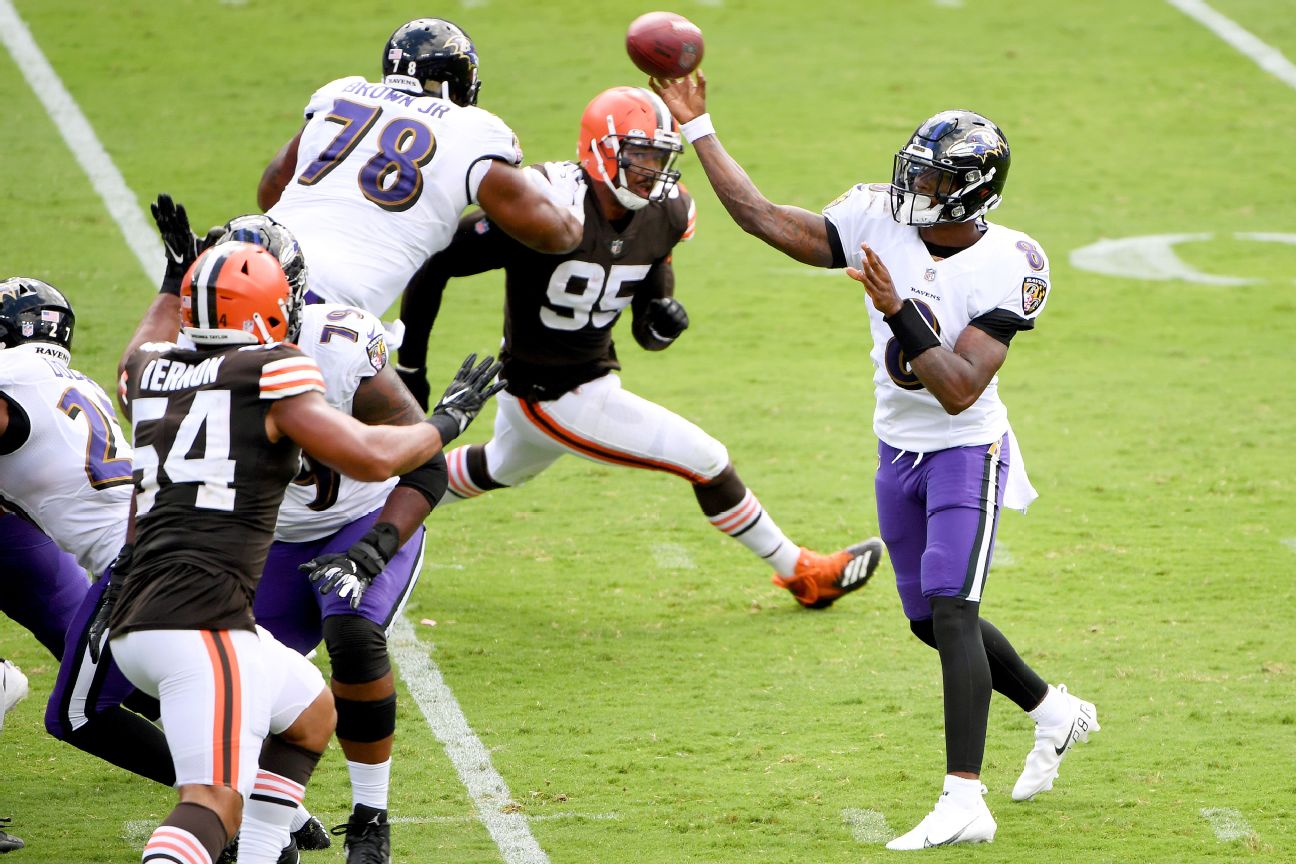 Wk 02 Highlight

It takes two
Russell Wilson threw for 610 yards and nine touchdowns with an 82.5 completion percentage through the Seattle Seahawks' first two games of the season, just the second quarterback to complete at least 80% of his passes and nine touchdowns in any two-game span (Drew Brees, 2019), including 288 yards and five touchdowns in a 35-30 win over the New England Patriots in Week 2.
Wk 03 Highlight

The half-billion-dollar man
Patrick Mahomes passed for 385 yards and four touchdowns in a 34-20 Kansas City Chiefs win over the Baltimore Ravens on Monday Night Football, prompting Ravens defensive lineman Calais Campbell to remark, "They don't give that guy a half-billion dollars for no reason." In July, Mahomes signed a $500 million contract with the Chiefs to become the highest-paid player in NFL history.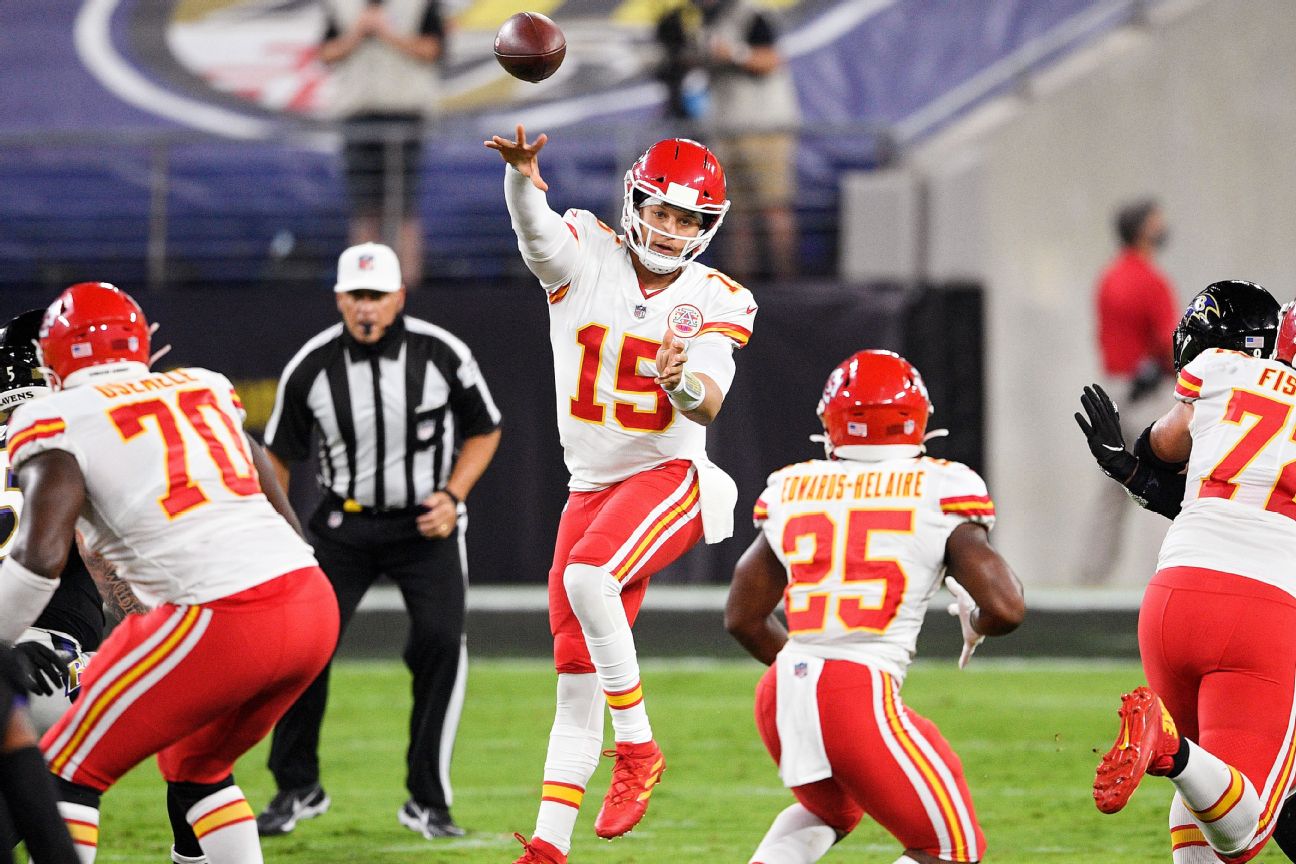 Wk 04 Breakout Moment

Wanna be a Cowboy, baby!
Thanks to a 450-yard passing game with three rushing touchdowns against the Atlanta Falcons in Week 4, the Dallas Cowboys' Dak Prescott became the first quarterback to pass for at least 450 yards and rush for three touchdowns in the same game. On top of that, his 1,424 passing yards in Weeks 2 through 4 are the most of any quarterback in a three-game span in NFL history. Prescott would suffer a season-ending ankle injury in Week 5.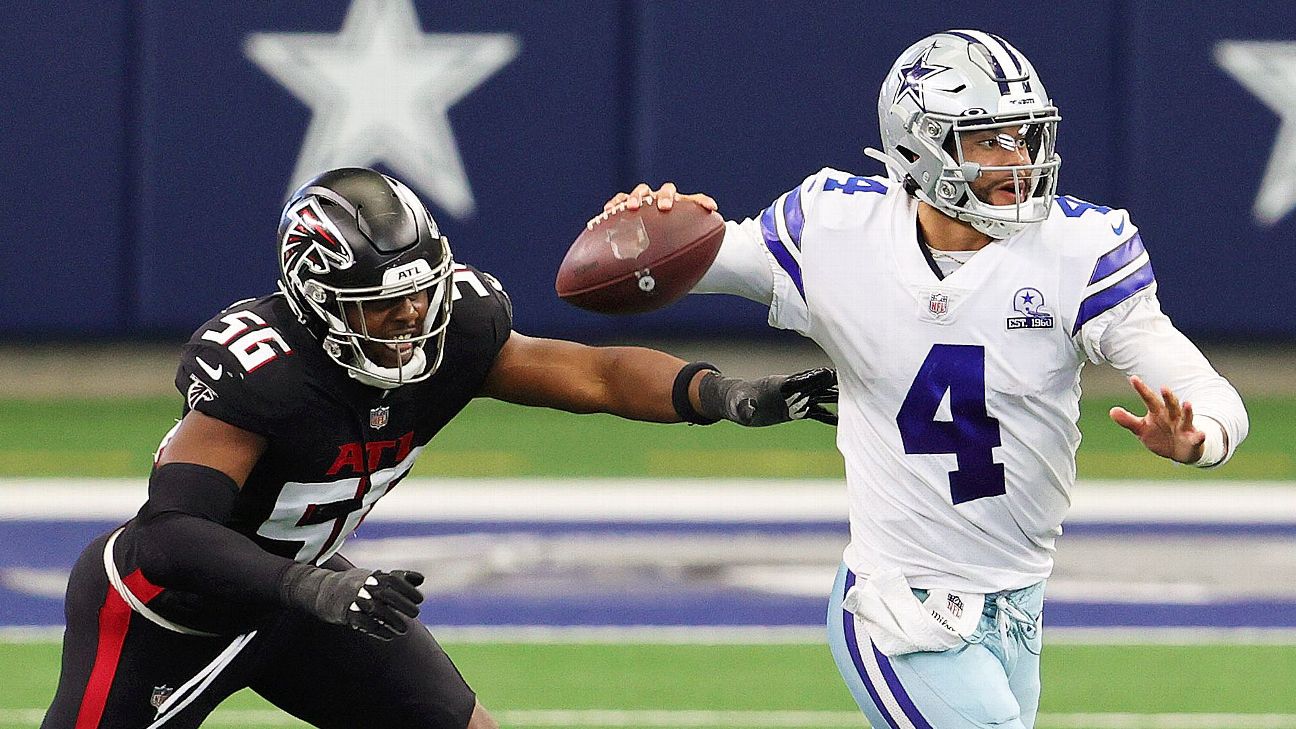 Wk 05 Highlight

Let Russ cook
Russell Wilson threw for 1,502 yards and 19 touchdowns through his first five games this season, the latter of which marks the second-most passing touchdowns (Peyton Manning, 20) in that time frame in league history.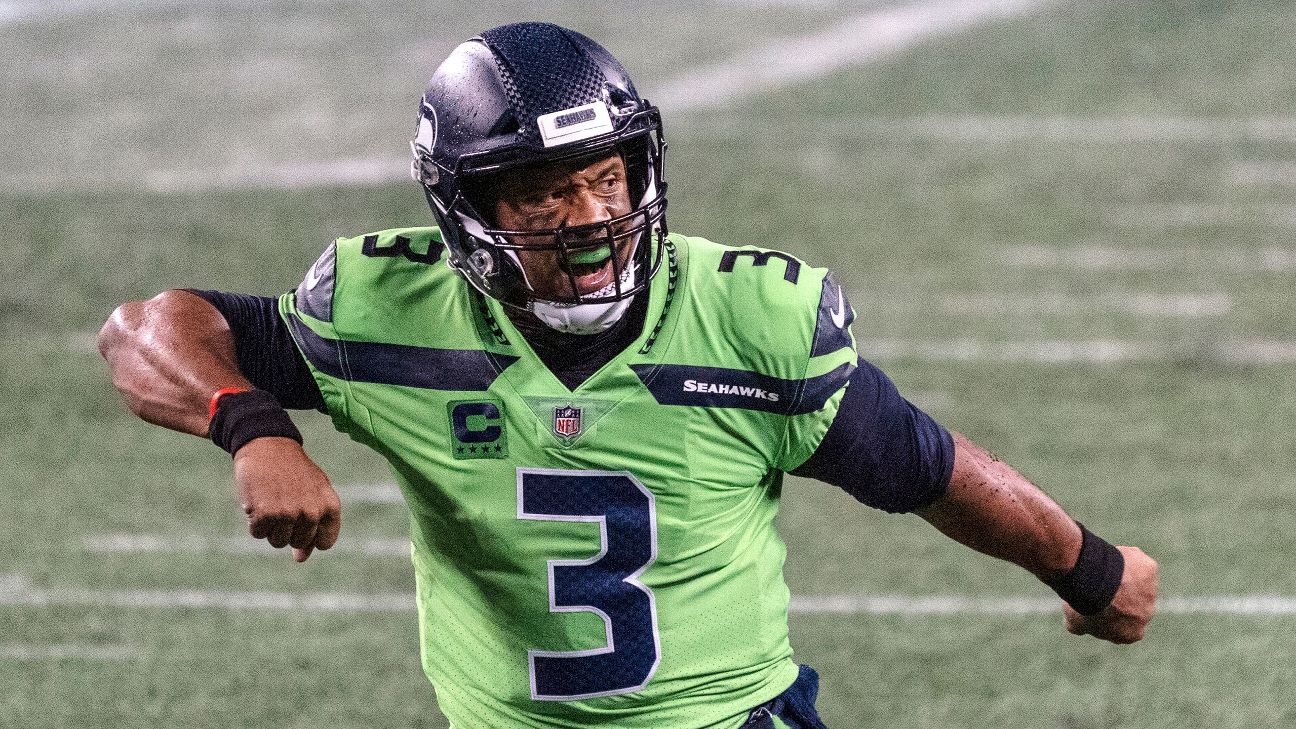 Wk 06 Highlight

Jackson and Vick
Lamar Jackson rushed for 108 yards and one score in the Baltimore Ravens' 30-28 win over the Philadelphia Eagles, marking his seventh career 100-yard rushing game (37th start), the second-most such games by a quarterback (Michael Vick, 10).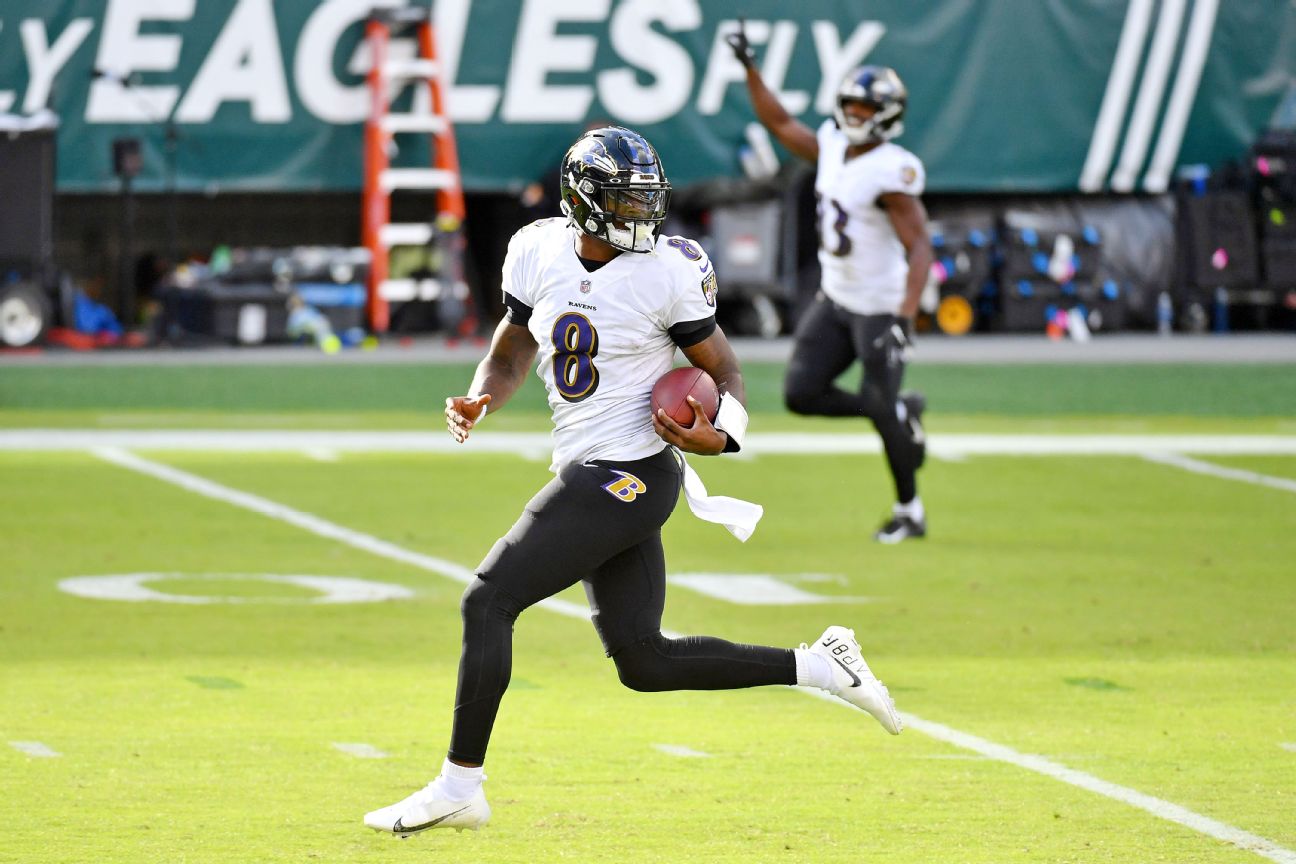 Wk 07 Highlight

Wilson vs. Murray
Russell Wilson (388 passing yards, three touchdowns, 84 rushing yards) and Kyler Murray (360 passing yards, three touchdowns, 67 rushing yards, one touchdown) put up identical stats in their first matchup of the season. It was the first game in NFL history where opposing players had 300 passing yards and 50 rushing yards. Murray would also get the 'W' in overtime.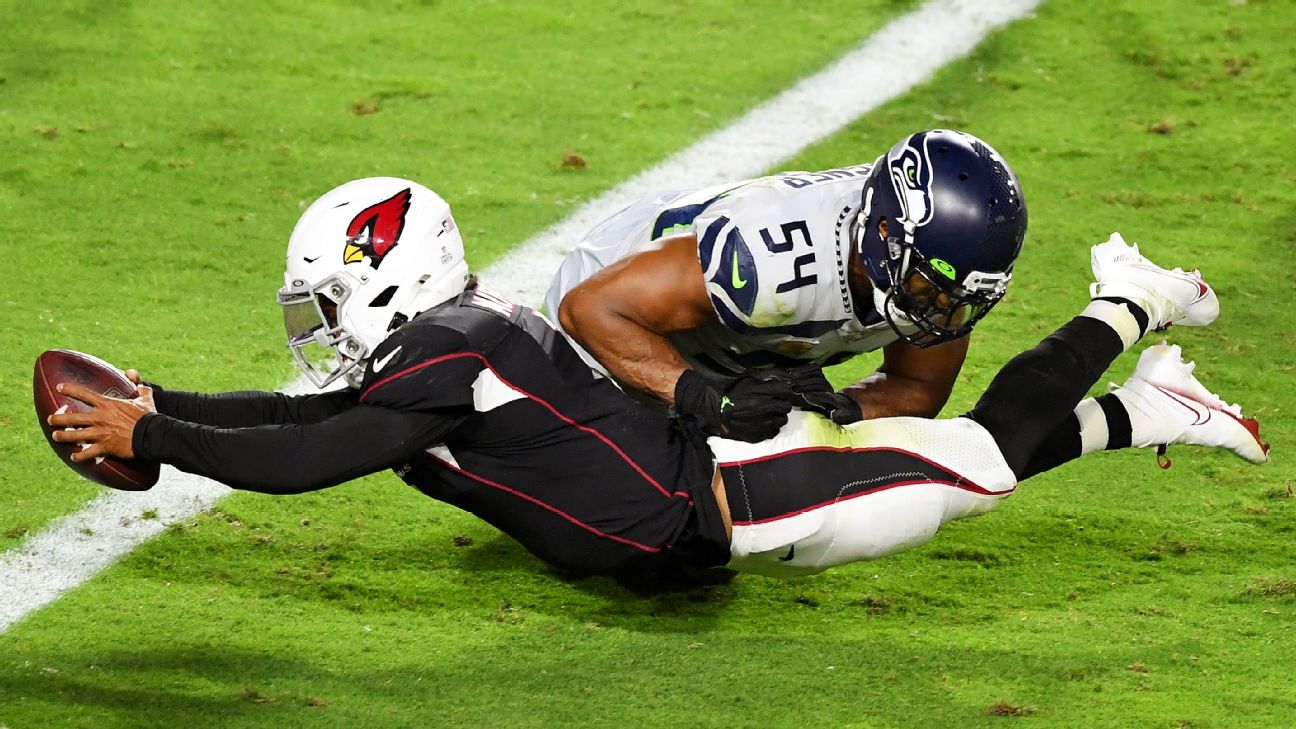 Wk 08 Highlight

Like a G6
Patrick Mahomes completed 31 of 42 passes (73%) for 416 yards and five touchdowns in a 35-9 rout of the New York Jets, becoming the first Kansas City quarterback to achieve 400 passing yards, five touchdowns and no interceptions in a game.
Wk 09 Highlight

Air and ground
In a thrilling 34-31 loss to the Miami Dolphins, the Cardinals' Murray passed for 283 yards and three touchdowns and rushed for 106 yards and a score, marking the seventh game this season Murray had scored both through the air and on the ground, ranking second all time for a given season. Murray would break the record in Week 15.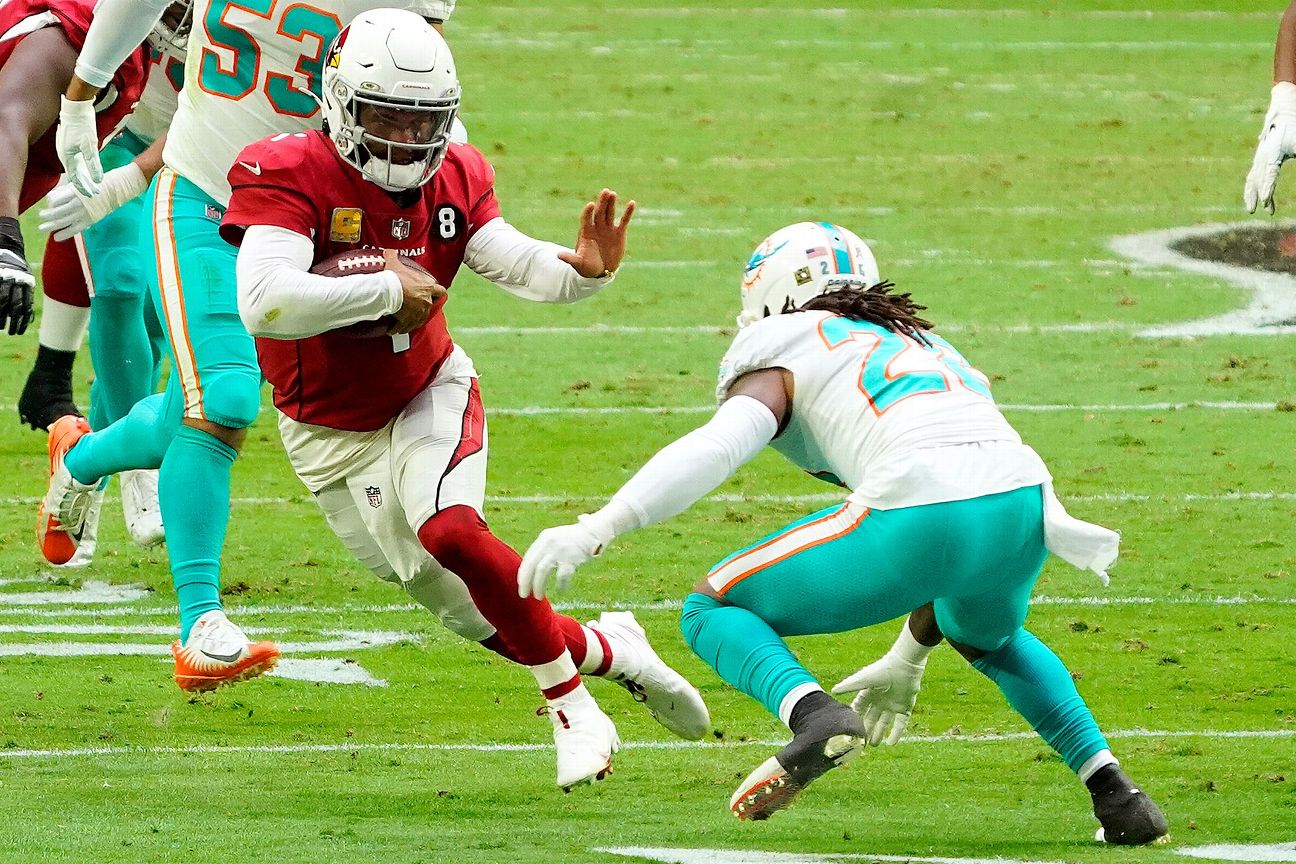 Wk 10 Breakout Moment

Hail Murray
With 11 seconds remaining in the fourth quarter, and down 30-26 to the Buffalo Bills, Kyler Murray rolled to the left, evaded a defender and launched a 43-yard Hail Mary touchdown pass to wide receiver DeAndre Hopkins to secure a 32-30 Cardinals victory.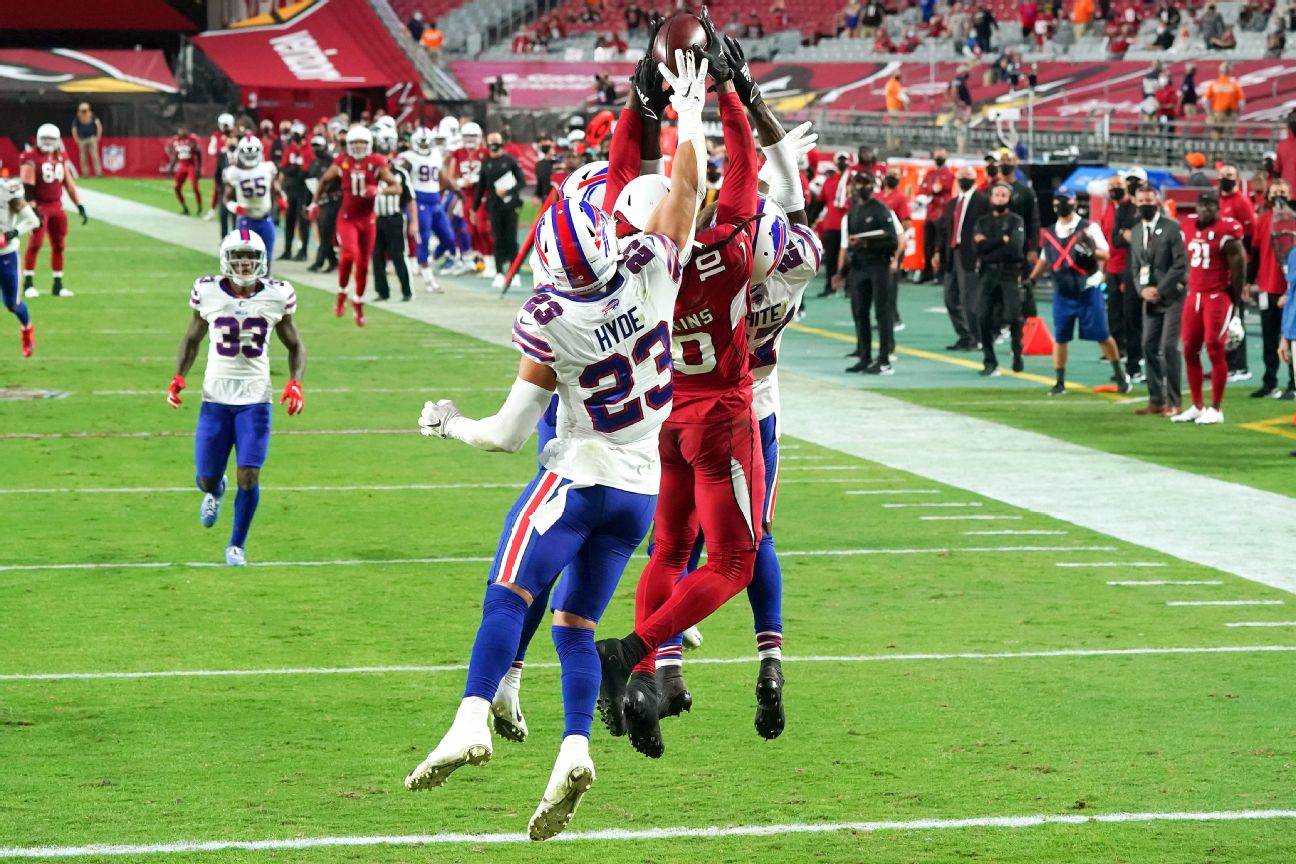 Wk 11 Highlight

Russ passes Tom
In a rematch from Week 7, Russell Wilson exacts revenge on Kyler Murray with 239 total yards (42 rushing) and two touchdowns in a 28-21 Seahawks victory over the Cardinals, marking Wilson's 102nd career win, surpassing Tom Brady (101) for most all time by any quarterback through their first nine seasons, postseason included.
Wk 12 Breakout Moment

GOAT conversation
Greatest of all time? Patrick Mahomes passed for 462 yards and three touchdowns against Tom Brady and the Tampa Bay Buccaneers, including 359 in the first half (203 to Tyreek Hill in the first quarter), the most passing yards in a first half in the past 20 years.
Wk 13 Highlight

Who you calling 'trash'?
Ahead of the Chiefs' game in Week 13, All-Pro wide receiver Tyreek Hill told HBO his first thoughts about Patrick Mahomes during training camp in 2017: "I thought he was trash." Mahomes went on to pass for 318 yards and one touchdown that week, adding 26 yards on the ground, in a 22-16 Chiefs win over the Denver Broncos, bringing the team's record to 11-1 and Mahomes' career win-loss record to 35-8.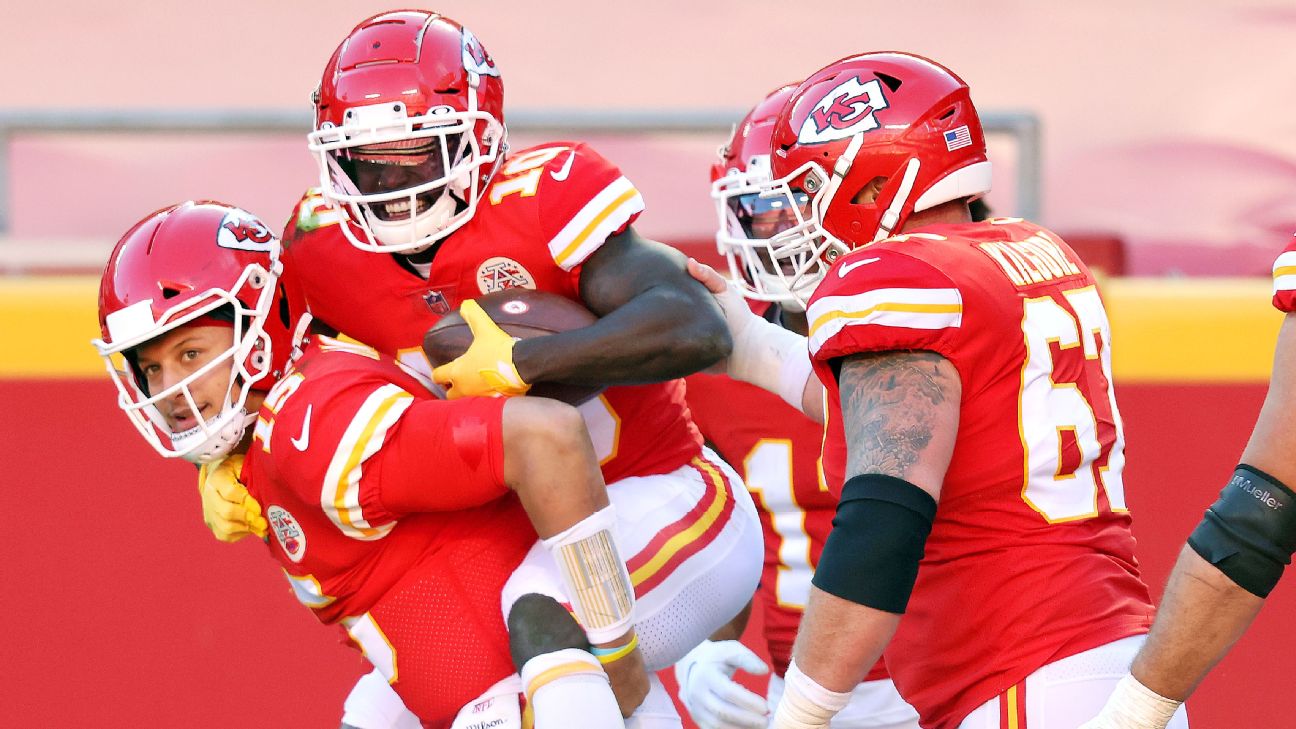 Wk 14 Highlight

LoveHate Thing
Despite throwing three interceptions, his most since the historic Monday Night Football game against the Los Angeles Rams in 2018, Patrick Mahomes led the Chiefs to a 33-27 win over the Miami Dolphins, prompting him to tweet, "I have a love/hate relationship with Hard Rock Stadium!" after the game in reference to the team's Super Bowl win at the stadium in February 2020.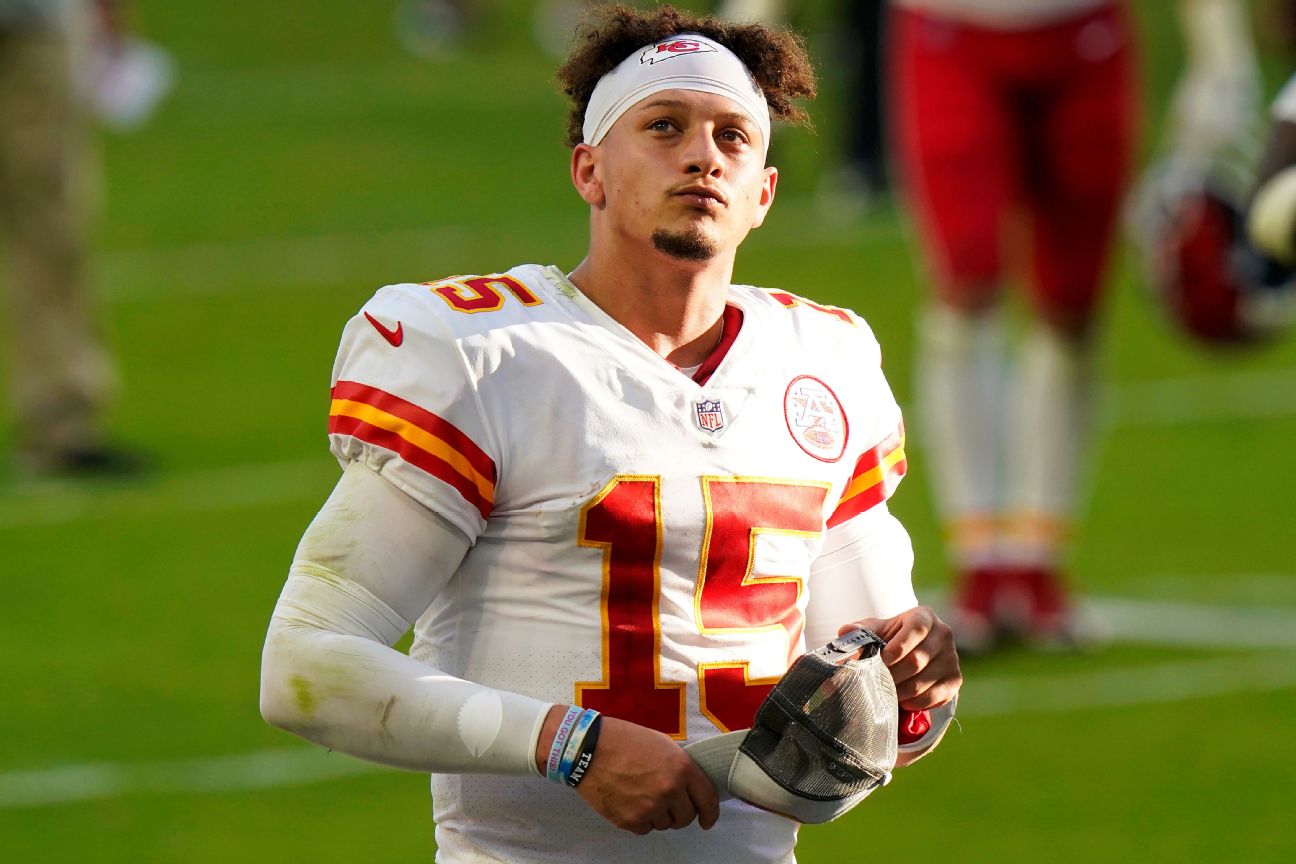 Wk 15 Breakout Moment

Mega Watson
Deshaun Watson completed 33 of 41 passses (80.5%) for 373 yards in the Houston Texans' 27-20 loss to the Indianapolis Colts on a fumbled reception by wide receiver Keke Coutee into the end zone. This would be one of seven games by Watson with at least 300 passing yards with a 70 or better completion percentage, the most in the NFL this season.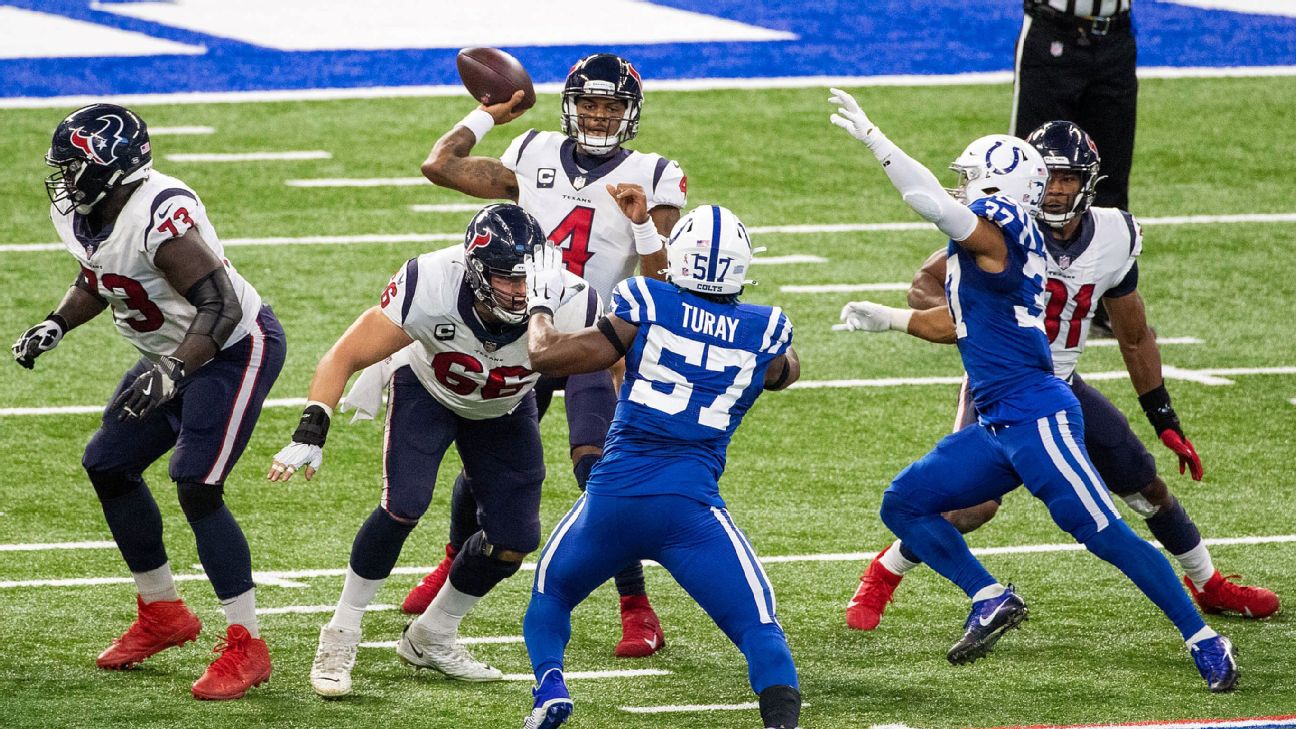 Wk 16 Highlight

Mamba mentality
Russell Wilson passed for 225 yards and scored two touchdowns (one rushing) in the Seattle Seahawks' 20-9 division-sealing victory over the Rams. After the game, Wilson said "Mamba mentality" was why he wore the late Kobe Bryant's jersey and "Grinch" sneakers to the stadium.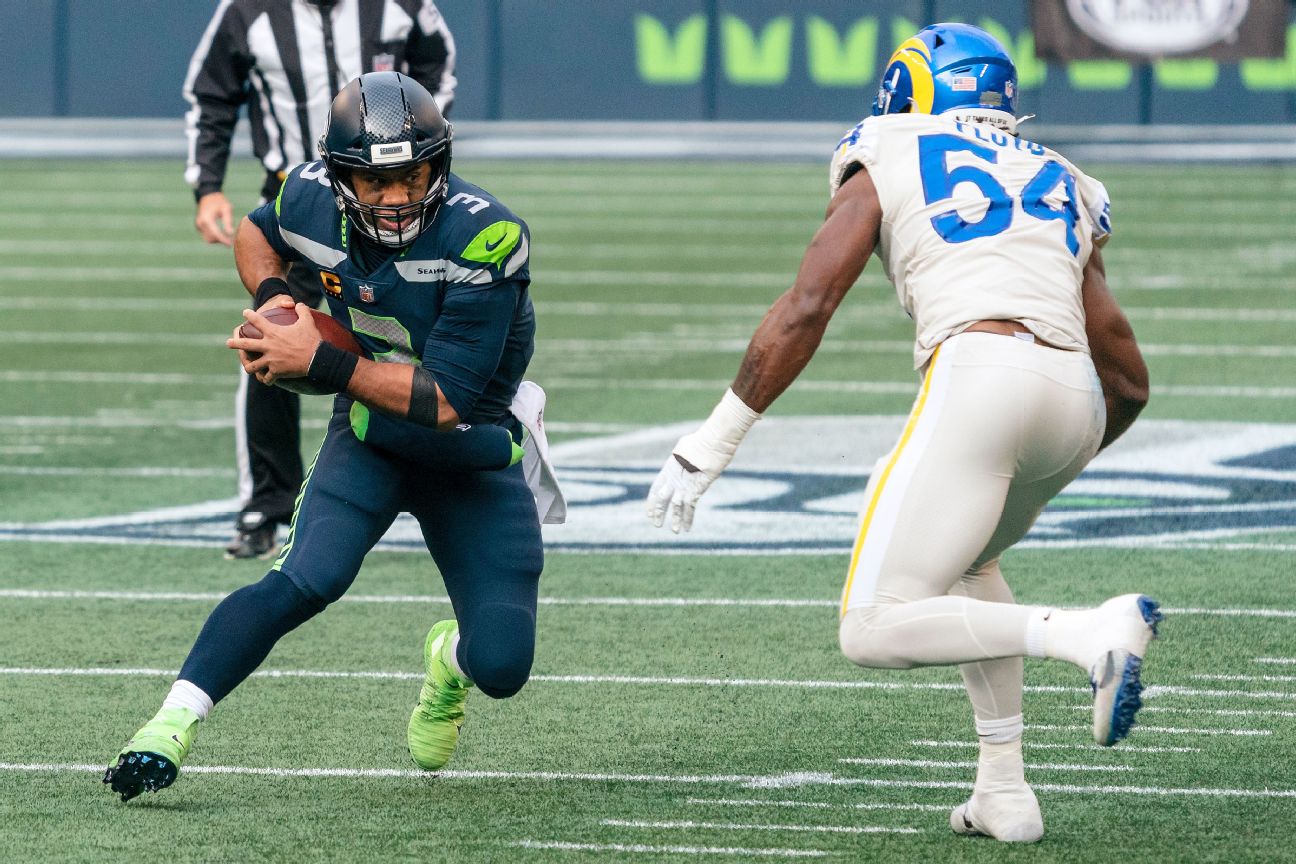 Wk 17 Highlight

Back to back
Lamar Jackson rushed for 97 yards in the Baltimore Ravens' season finale, a 38-3 win over the Cincinnati Bengals, ending the year with 1,005 rushing yards. It was the second season in a row that he surpassed 1,000 rushing yards after running for 1,206 yards in 2019.
Wild-Card Round

Sundown in Nashville
In a 2019 AFC divisional-round rematch, the Baltimore Ravens' Lamar Jackson redeemed that playoff loss in a 20-13 road win over the Tennessee Titans, rushing for 136 yards and a score, joining Colin Kaepernick (2013) as the only quarterbacks in NFL history to rush for more than 100 yards and a touchdown in a postseason game.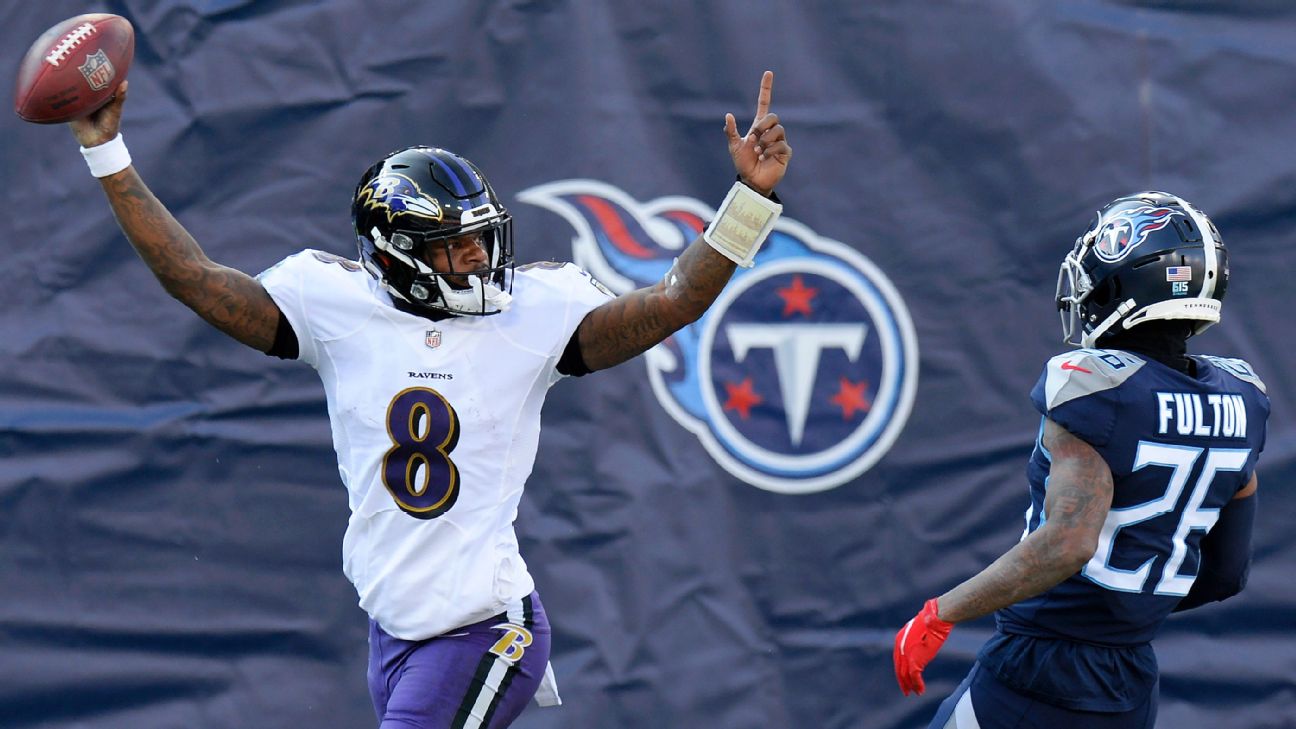 Divisional Round

'All good'
Patrick Mahomes passed for 255 yards and scored two touchdowns (one rushing) through 2½ quarters against the Cleveland Browns before being knocked out of the game with an injury that placed him in the concussion protocol. The Chiefs would secure the team's third straight trip to the AFC Championship Game behind backup quarterback Chad Henne. After the game, Mahomes tweeted he was "all good" and posted #HenneThingIsPossible in support of his teammate.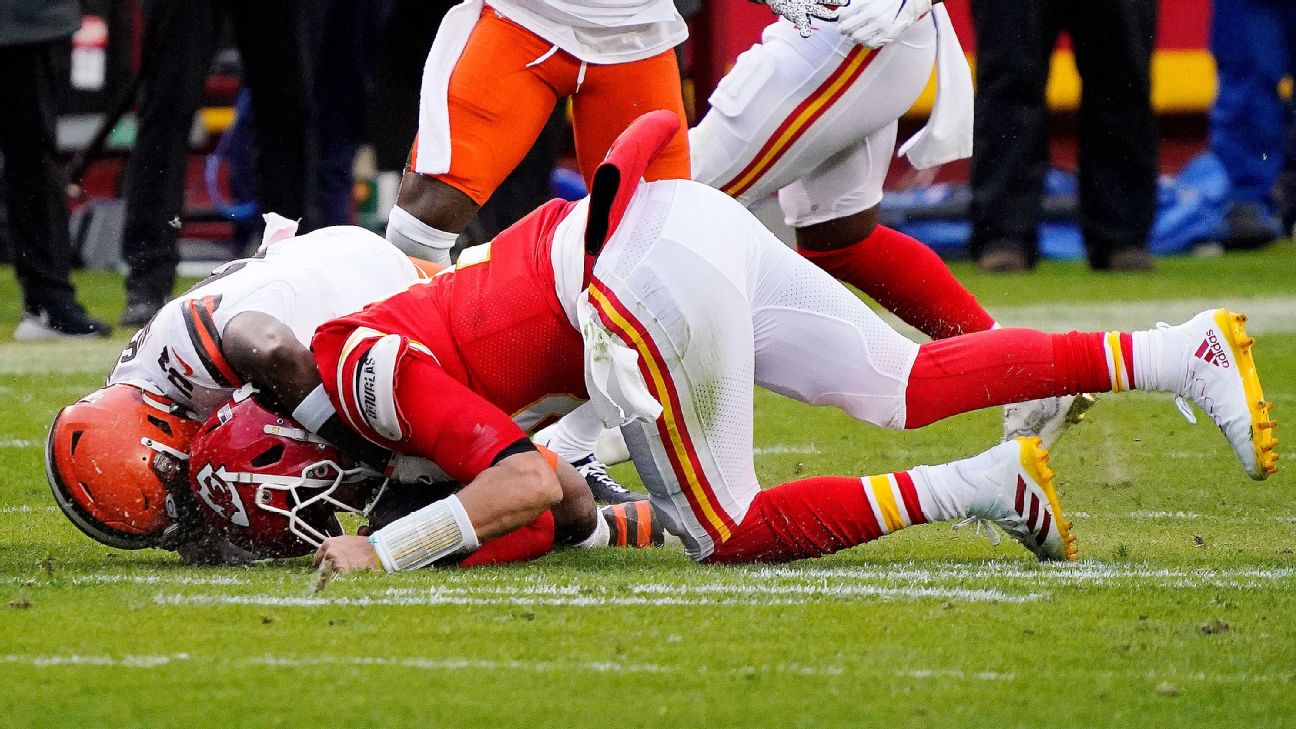 Conference Championship Round

Mahomes returns to Super Bowl
In a 38-24 win over the Bills, Mahomes passed for 325 yards and three touchdowns, booking the 25-year-old's second trip to the Super Bowl in as many years. If Mahomes were to beat Brady's Buccaneers, it would make him the youngest two-time quarterback champion in NFL history.
Era of the Black Quarterback
What's next? Mahomes likely has the top spot on lock for the next decade (or at least until the end of that 10-year, $500 million contract). But Wilson, Watson and Prescott continue to show they have excellence streaks in them. Murray, like Jackson, has the wheels to always make him a legitimate threat. Jalen Hurts and the soon-to-be drafted Justin Fields are fascinating unknowns.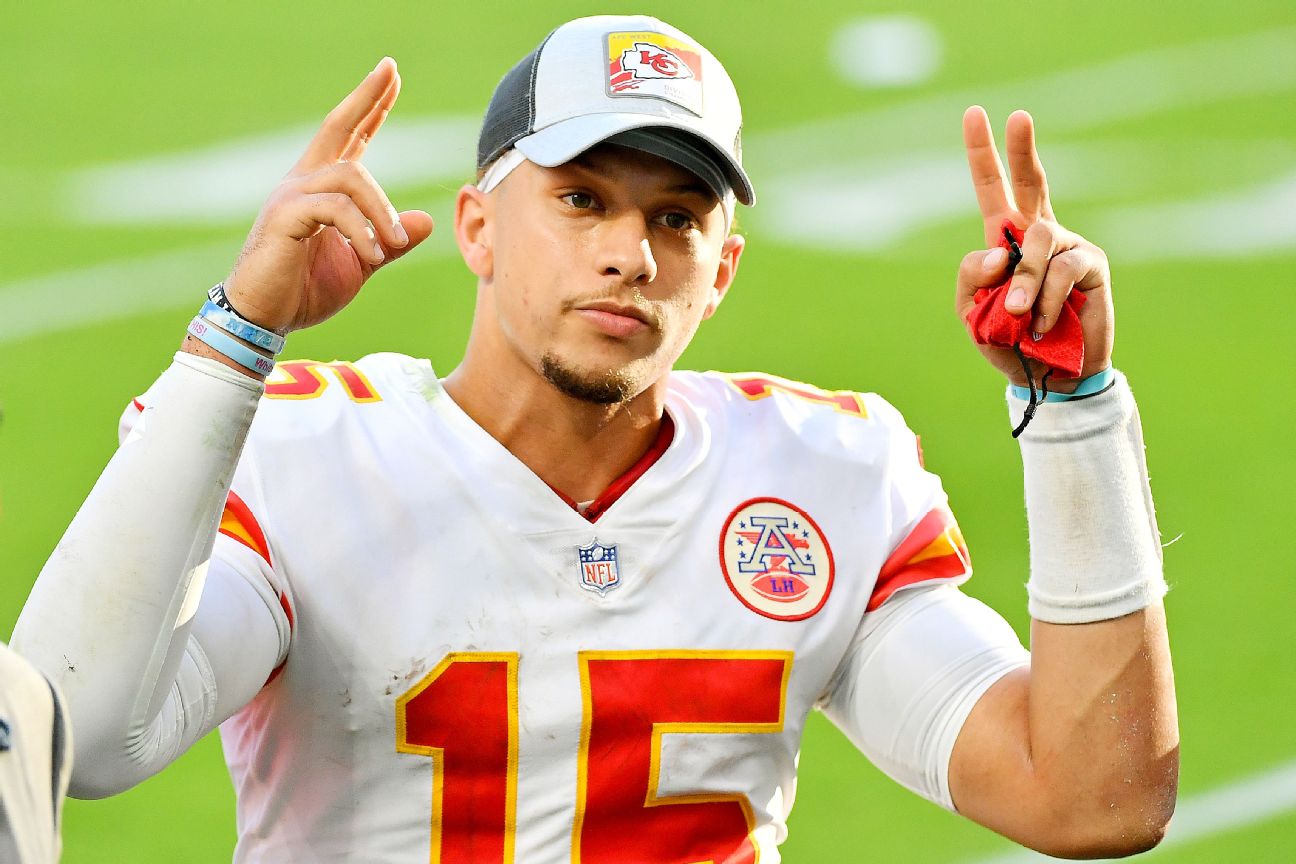 Below are the week-by-week QBR totals for the top six Black quarterback performers from the 2020 season.
The 2020 season commenced with a record-breaking 10 Black starting QBs, and while it didn't end with as many, the future appears bright with these signal-callers, among others, leading their respective teams.
His numbers dropped after his MVP season in 2019, but he's still the most dynamic quarterback in the league and could be a true No. 1 receiver away from a Super Bowl berth.
The world's newest half-billionaire picked up where he left off after last year's Super Bowl win, leading Kansas City to another Super Bowl berth. At 25, Mahomes is the face of the NFL.
The No. 1 overall pick from 2019 entered the MVP conversation in the middle of the season. Although his performance dwindled in the latter weeks, Murray proved he is a top-tier quarterback.
Dak was having a career year before a broken ankle ended his season in Week 5. His status in Big D is up in the air, as the Cowboys could either franchise-tag him again or let him walk.
After a career year, the biggest question surrounding Watson is where he'll be playing next season, as his relationship with the Texans' front office has deteriorated.
"Let Russ Cook" turned to "Let Russ Microwave" by the end of the season. With a new offensive coordinator in 2021 and the returning duo of Tyler Lockett and DK Metcalf, Wilson will be cooking again next season.