NBA
The most spectacular plays of LeBron James' career
Fans always hope they'll see something amazing from the King, and he seldom disappoints
Trying to find the most spectacular plays of LeBron James' career? That's like asking someone to identify the fiercest sistah of the female fighting force in Wakanda — it's nearly an impossible task.
Chances are James won't be the league MVP this year, and there's always an argument about where he stands in the greatest of all time conversation.
But watching him over the course of his 15-year career, fans hope they'll see something spectacular from James. And he seldom disappoints, as evidenced by this play on Thursday against the Philadelphia 76ers.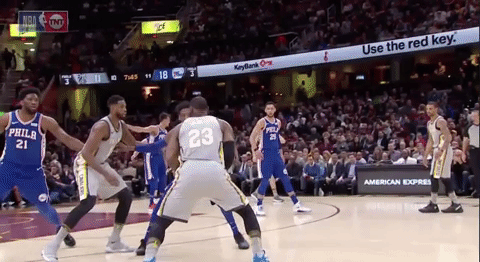 Aside from that finish — which goes near the top of the list of highlights from James — here's my ranking of the top plays of James' career.
Let the debates begin.
---
Save and Full-court Pass to Dwyane Wade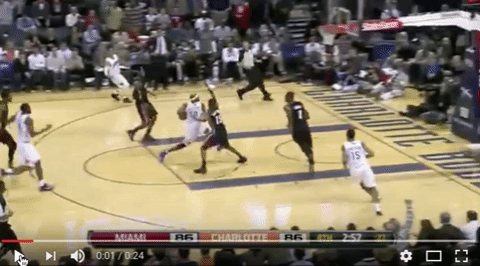 One of the first lessons in basketball: Never save a ball under your own basket.
Here, not only is James able to save this 2011 Chris Bosh block of Charlotte Hornets guard Corey Maggette, but he also has the presence of mind to make a perfect three-quarters-court heave that Wade catches on one bounce and finishes with a two-hand slam.
The Nutmeg of Aaron Gordon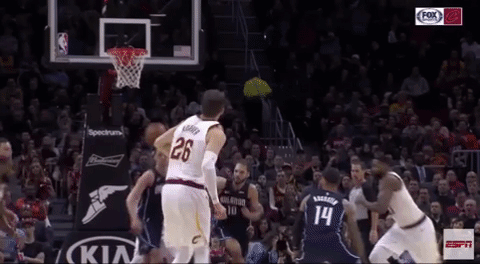 The beauty of James splitting two defenders against the Sixers was that he able to nutmeg Tristan Thompson in the process.
Here's a play where he victimized Orlando Magic forward Aaron Gordon with a no-look, behind-the-back pass that Wade finishes at the rim.
James hurdling and dunking over John Lucas III
This dunk on John Lucas III was so impactful that it likely caused anguish along generational lines, as even Lucas' father, NBA legend John Lucas, probably cringed.
This 2012 highlight is a perfectly designed play, as James sets on the foul line extended on the right side, while Wade's just off the free throw line on the left.
As Miami Heat point guard Mario Chalmers sets a back pick on James, his defender, Lucas, starts to follow but instead backs up to box out James after seeing what he thinks is a shot attempt by Wade.
It's a lob that James has to jump over Lucas to catch. He flushes it with one hand.
It happens so fast that Lucas doesn't know what happened.
"I caught the bad end of it, I didn't even see LeBron coming," Lucas said in 2015, when he was in Miami attempting to make the Heat roster. "I didn't know, at the time, what happened until I got on the bench."
Lucas, during his attempt to make the team in Miami, was constantly reminded about that James dunk.
"I got off the plane and a guy said, 'That's the dude LeBron jumped over,' " Lucas said. "Every time I walk into the locker room, there's a big picture of him jumping over me, so I'm reminded about it every day."
At least those reminders were brief. Lucas was cut after one preseason game.
Blind baseline pass to Mike Dunleavy
You might watch this play from early in the 2016-17 season and say, "Well, it's just a bounce pass."
But this is James catching a pass on the right block and immediately committing to throwing a one-hand, wraparound baseline pass to a spot in the left corner that's unoccupied.
Mike Dunleavy slides into the open spot just after James releases the ball. Tristan Thompson sets enough of a screen to slow Dunleavy's defender, Elfrid Payton. Give Dunleavy credit for completing the play.
Chase-down block of Andre Iguodala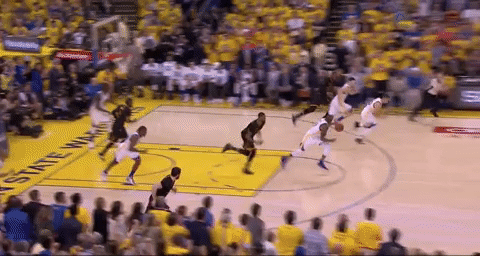 This is all about situation. It's a tied game in the fourth quarter of the 2016 NBA Finals. The Cleveland Cavaliers are attempting to become the first team to win an NBA Finals after trailing 3-1.
Andre Iguodala grabs a rebound and leads a fast break that would give the Warriors the lead with just under two minutes remaining. But James never gives up on the play and makes a spectacular block, giving his team momentum and allowing the Cavaliers to complete the historic comeback.